Issue: November 2009 IEEE Canada News Central
Ø IEEE Canada Board of Directors
-
Renew Your Membership for 2010
-
Membership Dues in Special Circumstances
-
Vancouver Section investigates non-invasive cardio-vascular monitoring
-
South Alberta Section posts upcoming events online
-
Ottawa Section examines the latest in signal processing
-
London Section hosts partners in green project: Pearson Eco-Business Zone
-
Kingston Section integrate microwave ferrite components
-
Toronto Section seminar on adaptive wavelet transformation
-
Southern Alberta Section looks meta-material super lens
-
IEEE Toronto milestone: First Cardiac Pace Maker
-
New book by IEEE Canada Fellow
-
Free E-book Titles and Access to Archived Webinars to All IEEE Members
-
TISP (Teacher-In-Service-Program) Ottawa News
-
New scholarships for female Canadian engineering grad & undergraduates
-
IEEE Career services
-
New Home and Auto Group Insurance Program
Ø Our Members in the Spotlight
-
IEEE Canada Member wins 2009 Nobel Prize for Physics: Willard S. Boyle
-
2009 IEEE Canada E.F. Glass Western Canada Merit Award: David G. Michelson
-
IEEE IAS Electrical Safety, Technical and Mega Projects Workshop
-
Upcoming IEEE Conferences in Canada
-
All IEEE Conferences in Canada
Ø IEEE Canada Board of Directors
Renew Your Membership for 2010
Membership renewal notice for 2010 will be arriving shortly. Watch for it. Remember, IEEE membership can connect you with professionals who can open doors to many opportunities. There are also many online resources available to members (e.g. online books and publications). Use your IEEE Web Account and password to renew online at http://www.ieee.org/web/membership/renew/index.html
Membership Dues in Special Circumstances
IEEE realizes that economic circumstances may impact some members' ability to pay the full amount of IEEE membership dues. For this reason, the following special circumstance categories have been established. Special circumstances are not available to Student members. Only one category may be claimed in any year.
Vancouver Section investigates non-invasive cardio-vascular monitoring
Thursday, Nov 19, 2009, 3 pm, 2332 Main Mall, Kalser 2020, UBC, Vancouver, BC
Talk abstract: This presentation will present a novel systemidentification-based method for central cardiovascular monitoring problem, one of the most critical problems in the biomedical engineering area. The cardiovascular disease is one of the most prevalent diseases in the world. In US for instance, approximately1/3 of all the adult population is suffering from heart-related diseases such as hypertention, coronary heart disease and stroke, and it has been #1 single cause of death in the 20th century. Therefore, there are a plenty of opportunities to help out this population by developing cardiovascular monitoring methods and devices.
We view the cardiovascular system as a class of dynamic wave propagation system and present a method to identify its dynamics and reconstruct the blood pressure and flow signals near the heart by processing circulatory signals measured at extremity locations of the body, e.g. arm, leg, finger and so on. As a technical basis for the proposed method, we provide a condition under which this class of systems is identifiable. We also show that this condition can be achieved by appropriate system design, including the selection of sensor location and sampling frequency. The reconstructed signals may replace the direct invasive measurements currently widespread in clinical practice, and further investigation of the method's potential clinical utility is warranted.
Speaker biography: Dr. Jin-Oh Hahn received BS and MS from the Department of Mechanical De sign and Production Engineering at Seoul National University in 1997 and 1999, respectively, and PhD from the Department of Mechanical Engineering at Massachusetts Institute of Technology in 2008. He is currently a post-doctoral research fellow in the Department of Electrical and Computer Engineering at University of British Columbia.During 2008-2009 Dr. Hahn was a process engineer at the Lam Research Corporation, and during 2001-2004 he was a full-time academic instructor in the Department of Mechanical Engineering at Republic of Korea Air Force Academy. During 1999-2000, he was a visiting research scientist in the Department of Mechanical Engineering at the University of Minnesota. Dr. Hahn was a recipient of the Korean Government Overseas Scholarship during 2004-2007, and he also received a Gold Prize from the Samsung Human-Tech Thesis Competition in 2008. His research interest lies in the area of condition monitoring and control of biomedical and mechanical systems, including physiologic monitoring, clinical anesthesia, and automobile safety and power transmission systems.
Info: Control Systems chair Ryozo Nagamune nagamune@mech.ubc.ca
South Alberta Section posts upcoming events online
Please refer to the following link for the latest activities hosted by the South Alberta Section: http://sas.ieee.ca/events.html
Ottawa Section examines the latest in signal processing
Monday, November 23, 2009, 2 pm - 3 pm, SITE-5084, University of Ottawa, Ottawa
ABSTRACT: Particle filtering is a Monte Carlo - based methodology for sequential signal processing. It is designed for estimation of hidden processes that are dynamic and that can exhibit most severe nonlinearities. Also, it can be applied with equal ease to problems that involve any type of probability distributions. Therefore, it is not surprising that particle filtering has gained immense popularity. In this talk, first, the basics of particle filtering will be provided with description of its essential steps. Then some important topics of the theory will be addressed including Rao-Blackwellization, smoothing, and estimation of constant parameters. Finally, a presentation of most recent advances in the theory will be given. The talk will contain signal processing examples which will aid in gaining valuable insights about the methodology. Details program and details will be posted on the IEEE Ottawa Section website
SPEAKER: Prof. Petar M. Djuric, Department of ECE, Stony Brook University, NY
ADMISSION: free (Registration required)
REGISTRATION: Send request to Balakumar Balasingam balasing@site.uottawa.ca
London Section hosts partners in green project: Pearson Eco-Business Zone
Thursday, November 26, 2009, 5:30 - 7:30 pm, N105 Lambton College, Sarnia, ON
Opportunities to gain a competitive advantage through sustainable business practices are more attainable than you might think. Partners in Project Green is a growing community of businesses working together to green their bottom line by creating an internationally recognized eco-business zone around Toronto Pearson International Airport.
Through new forms of business-to-business collaboration, Partners in Project Green delivers programming that helps businesses reduce energy and resource costs, uncover new business opportunities, and address everyday operational challenges in a green and cost-effective manner.
The speaker (Chris Rickett) is a Senior Project Manager with Toronto and Region Conservation and heads Partners in Project Green: A Pearson Eco-Business Zone. Partners in Project Green is an initiative that assists businesses surrounding Toronto Pearson International Airport improve their financial and environmental performance. Chris holds a Bachelor of Environmental Studies with Honours in Planning from the University of Waterloo and a Masters in Public Administration from the University of Western Ontario, both of which he completed while serving as a municipal councillor in the City of Stratford, Ontario.
Kingston Section integrate microwave ferrite components
Thursday, November 5, 2009, 10:30 am to 11:30 am, S4200, Royal Military College, Kingston, ON.
Ferrite is a highly magnetizable non-conductive ceramic that is used in a multitude of applications. Although not widely known, ferrite is found in many common household items, including: fridge magnets, microwave ovens, loudspeakers, fluorescent lights, and computer cables, to name but a few. At microwave frequencies, ferrite is anisotropic, meaning that its properties depend on which way a signal travels through it. This property has been used for decades to build many useful non-reciprocal microwave circuit components such as phase shifters, isolators, and circulators. Despite its many uses at microwave frequencies, ferrite has a serious flaw: its fabrication is largely incompatible with standard semiconductor processing. As a result, ferrite has not benefited equally from the advances made in circuit integration and miniaturization. Interest in ferrite circuit design has therefore waned, although the market demand for microwave ferrite components has remained strong. As a result, ferrite components are commonly purchased off-the-shelf and "dropped-in" to a circuit instead of being truly integrated with the rest of the circuitry. In this presentation, it will be argued that the correct location for microwave ferrite integration is at the packaging level and not at the semiconductor level. Recent advances in ferrite integration using low-temperature cofired ceramic (LTCC) packaging will be discussed, and new implementations of ferrite non-reciprocal components will be presented.
For details: http://ewh.ieee.org/reg/7/www_kingston/JoeyBrayPoster.pdf
Toronto Section seminar on adaptive wavelet transformation
Thursday, November 19, 2009, 3 p.m. - 4 p.m., Room SHE 662, Ryerson University, Toronto, ON
STHE SPEARKER: A. Enis Cetin got his Ph.D. degree from the University of Pennsylvania in 1987. Between 1987-1989, he was Assistant Professor of Electrical Engineering at the University of Toronto. He has been with Bilkent University, Ankara, Turkey, since 1989. He spent 1996-1997 academic year at the University of Minnesota, as a visiting professor. He is now Professor at Bilkent University and is currently visiting Ryerson University.
For details: http://toronto.ieee.ca/events/nov1909.htm
Southern Alberta Section looks meta-material super lens
Wednesday, November 25, 2009, 2 p.m., Room ICT 516, University of Calgary, Calgary, AB
Abstract: Focusing using conventional lenses relies on the collection and interference of propagating waves, but discounts the evanescent waves that decay rapidly from the source. Since these evanescent waves contain the finest details of the source, the image suffers a loss of resolution and is referred to as 'diffraction-limited'. 'Superlensing' is the ability to create an image with fine features beyond the diffraction limit, and can be achieved with a superlens made from a metamaterial possessing a negative refractive index. To image in free space, such a superlens must be stringently designed to restore both propagating and evanescent waves, but meeting these design conditions has proven difficult and has made its realization elusive.
THE SPEARKER: Ashwin K. Iyer received the BASc., MASc., and Ph.D. degrees in electrical engineering from the University of Toronto, Ontario, Canada, in 2001, 2003, and 2009 respectively. He joined the faculty of the University of Alberta Department of Electrical and Computer Engineering in the fall of 2009. In 2008, Ashwin was the recipient of the R.W.P. King Award, presented by the IEEE Antennas and Propagation Society to an author less than 36 years of age for the best paper published in the IEEE Transactions on Antennas and Propagation during the previous year.
For details: http://sas.ieee.ca/events/2009/files/ashwin_iyer_talk.pdf
IEEE Toronto milestone: First Cardiac Pace Maker
Located across from the Mars building, half a block east of Toronto General Hospital on the north side of College Street is the Banting and Best Institute. This building with its humble looking facade doesn't reveal to its observer the numerous inventions it has hosted.
The plaque unveiling ceremony took place at 2 PM on September 26. One couldn't help but imagine what would have been like to go back in time and be in the company of the great man, Dr. John Hopps. In his own words, "There was no intent to sit down and develop a pacemaker. As so often happens, one piece of research spins off into something else." [Hopps' interview with CBC Front Page Challenge, 1984] These were humble remarks for a man whose invention has saved and improved lives of millions of people.
Half a century later: IEEE History Committee and Board of Directors recognize Hopps' Extra Cardiac Pacemaker as a significant achievement and award this invention the IEEE Milestone status. Today the front wall of Best and Banting is adorned with the bronze plaque honoring the Extra Cardiac Pacemaker.
Pelle Westlind, IEEE Toronto Life Member Chair, kicked off the ceremony by introducing the guest speakers: Ferial El-Hawary, IEEE Canada President, Patrick Finnigan, IEEE Toronto Section Life Member Vice-Chair, Donald Hopps, son of late Jack Hopps.
Dr. El-Hawary congratulated the Toronto Section for getting this important process successfully completed. She spoke of the importance of recognizing innovation and invention in Canada through the IEEE Milestone program.
The next speaker was Patrick Finnigan, IEEE Toronto Section Life Member Vice-Chair. Mr. Finnigan described what IEEE Milestone represents. "The IEEE Milestones in Electrical Engineering and computing program honors significant technical achievements in areas associated with IEEE." He explained the approach and the process of getting the nomination approved.
The last speaker was Don Hopps, Dr. Hopps' eldest son. Mr. Hopps took us back to the year pacemaker was developed, the same year he was born; we realized that Dr. Hopps has not one but two accomplishments to be proud of in that year. "My dad was a humble man…like every child I always looked up to him and I am very proud of him." Mr. Hopps noted. In conclusion, Mr. Hopps thanked the Toronto Section.
Proceeding speeches the plaque was unveiled by Mr. Westlind and Mr. Hopps.
New book by IEEE Canada Fellow
Prof. Masoud Farzaneh (IEEE Fellow, University of Quebec at Chicoutimi) and Dr. William A. Chisholm (IEEE Fellow, Kinectrics/UQAC, Toronto Section) are delighted to announce that their book, Insulators for Icing and Polluted Environments, is now available from IEEE/Wiley. Written over a two-year period, the 680 pages summarize many of the unique Canadian contributions to the problem of electrical flashover on extra-high voltage insulators. It contains results from major test programs at Kinectrics, the former Ontario Hydro Research Division, and from Hydro-Québec that have never been published before. The book was reviewed by prominent Canadian IEEE experts including Tony Carreira (K-Line Insulators, chair of IEEE Standard 957); Dr, Edward Cherney (IEEE Fellow, EACH Engineering / University of Waterloo / University of Windsor), Dr. Farouk A.M. Rizk (IEEE Life Fellow, Expodev), Dr. Andy Schwalm (Victor Insulators, Chair of the IEEE Power and Energy Society Lightning and Insulator Subcommittee) and Dr. Jianhui Zhang (Senior Member, Kinectrics, formerly of UQAC).
Further details can be found at: http://ca.wiley.com/WileyCDA/WileyTitle/productCd-0470282347.html
Free E-book Titles and Access to Archived Webinars to All IEEE Members
In response to Section Congress recommendation, the IEEE is offering e-books and webinars free to all IEEE members. Check out the free e-books and archived webinars at: http://www.ieeeusa.org/careers/gpa/
TISP (Teacher-In-Service-Program) Ottawa News
The TISP Ottawa Committee is official. Please check the information given on the webpage above. The TISP Ottawa committee is currently looking for volunteers to help with the workshops to the educators. If you are interested to help out and support our pre-engineering education efforts, please send email to Jennifer Ng, TISP Ottawa Champion jng@ieee.org
For more information: http://ieee.org/go/ottawa-tisp
New scholarships for female Canadian engineering grad and undergraduates
The Canadian Engineering Memorial Foundation, in collaboration with other organizations are providing scholarship to female engineering students at both undergraduate and graduates levels at $10,000 and $5000 respectively. For further details on selection criteria, please refer to www.cemf.ca
For more information: http://ieee.org/go/ottawa-tisp
IEEE Career services
Looking for a new job? Check out the following site!
New Home and Auto Group Insurance Program
The IEEE Financial Advantage Program is pleased to announce that The Personal Insurance Company is now a provider of home and auto group insurance to IEEE Canada members. One of Canada's largest group insurers, The Personal insures members and employees of over 550 organizations and has over 650,000 policies in force across the country. The advantages of this voluntary benefit include preferred rates not available to the general public, exceptional service, and personalized protection.
IEEE Canada members*, their spouses and dependants** are eligible for this new program.
To find out how much you can save, get a quote from The Personal by phone or on their Web site. Take advantage of your home and auto group insurance plan. Get a quote from The Personal
English: http://www.thepersonal.com/ieee
French: http://www.lapersonnelle.com/ieee
Tel: 1-888-476-8737
* One must be a member in good standing of the IEEE at the time of application and continue active membership in order to be eligible for the group rates.
** Certain conditions apply.
Ø Our Members in the Spotlight
IEEE Canada Member wins 2009 Nobel Prize for Physics: Willard S. Boyle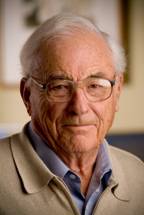 (Courtesy of news release by McGill University) Boyle, the retired Executive Director of Research at the Communications Sciences Division of Bell Laboratories in Murray Hill, N.J., shares the prize with his Bell Laboratories collaborator George E. Smith, along with Charles K. Kao of the Standard Telecommunications Laboratory in Harlow, England, and the Chinese University of Hong Kong. Boyle and Smith were awarded their share of the prize for the 1969 invention of the charged-couple device (CCD), a semiconductor circuit capable of sensing light and images, the core technology behind today's digital photography revolution.
Boyle, a multi-award winning researcher, was born on Aug. 19, 1924, in Amherst, Nova Scotia. He served in the Fleet Air Arm of the Royal Canadian Navy during the Second World War, and subsequently entered McGill where he received a BSc (1947), MSc (1948) and PhD (1950).
In 1953, Boyle joined Bell Laboratories, where he invented the first continuously operating ruby laser with Don Nelson in 1962. He was made director of Space Science and Exploratory Studies at Bell Labs subsidiary Bellcomm in 1962, providing support for the Apollo space program and helping to select lunar landing sites. He returned to Bell Labs in 1964, working on the development of integrated circuits.
In 1969, challenged by their boss to come up with "something new" in the area of solid-state semi-conductors, Boyle and Smith brainstormed the charged-couple device into existence on a blackboard over a single afternoon. Their colleagues were initially dubious about the radical notion of moving pockets of electrical charge in a silicon matrix, but within months, the idea had proved its merit and touched off a revolution in the integrated circuit field whose repercussions are still being felt today.
Boyle has previously received numerous awards for this and other groundbreaking discoveries, including the Ballantyne Medal of the Franklin Institute (1973), the Progress Medal of The Photographic Society of America and induction into the Canadian Science & Engineering Hall of Fame (2005), among many others. He currently lives in Halifax.
For more information: http://www.spectrum.ieee.org/consumer-electronics/gadgets/nobel-goes-to-boyle-and-smith-for-ccd-camera-chip
2009 IEEE Canada E.F. Glass Western Canada Merit Award: David G. Michelson
David G. Michelson (SMIEEE) is a professor in the Department of Electrical and Computer Engineering at the University of British Columbia in Vancouver, BC. He received the BASc, MASc and PhD, all in Electrical Engineering, from UBC. From 1996?2001, he was a member of a joint AT&T Wireless Services (Redmond, WA) - AT&T Labs-Research (Red Bank, NJ) team that developed advanced channel models applicable to broadband fixed wireless systems. From 2001?2002, he was an adjunct professor at UBC while serving as a consultant to UBC IT Services as they deployed one of Canada's largest campus wireless LANs. Since 2003, he has led the UBC Radio Science Lab where his research interests focus on radiowave propagation and channel modeling.
During his eight?year term as chair of Vancouver Section's Joint Communications Chapter, Professor Michelson greatly expanded the chapter's role in British Columbia's wireless community. He hosted well over one hundred monthly meetings, mini?symposia and other technical events that helped wireless engineers stay current in their field, helped promising startup companies recruit talent and helped engineering students begin productive careers. He also supported WINBC, BC's wireless industry association, as they set up and established their own programs. He also established the IEEE Communications Society student chapter at UBC, which he continues to serve as faculty advisor.
Professor Michelson is a registered professional engineer. He currently serves as an appointed member of the Board of Governors of the IEEE Vehicular Technology Society, as Chair of the IEEE VT?S Technical Committee on Propagation and Channel Modeling, and as an Associate Editor for Mobile Channels for IEEE Vehicular Technology Magazine. He has received numerous awards for his service to British Columbia's wireless community through his leadership roles in IEEE Vancouver Section and the IEEE Joint Communications Chapter.
IEEE IAS Electrical Safety, Technical and Mega Projects Workshop
March 29-31, 2010
Telus Convention Center, Calgary, Alberta, Canada
www.ieee.org/estmp
The IEEE IAS ESTMP Workshop provides a forum for exchanging and advancing industry knowledge in the areas of electrical safety, engineering design, system reliability and the implementation and execution of Mega Projects. The Workshop focus will be to share innovative concepts, successes as well as lessons learned in the areas of: 1) advancing state of the art knowledge and best practices, 2) stimulating innovation in creating the next generation of technology and 3) design and implementation of Mega Projects.
23rd Canadian Conference on Electrical and Computer Engineering
Date: May 2- 5, 2010
Location: Telus Convention Centre & Marriot Hotel, Calgary, Alberta, Canada
CCECE provides researchers, students, and practicing professionals in the area of Electrical and Computer Engineering with a Canadian venue in which they can present the latest technological advancements and discoveries. It is also a valuable opportunity to network, exchange ideas, strengthen existing partnerships and foster new collaborations. CCECE 2010 will feature 7 mini-symposia with papers presented from a broad range of areas in Electrical and Computer Engineering. There will be tutorial sessions in leading topics, plenary talks from senior executives in industry and academia, special sessions in hot topics, social programs, the IEEE Canada Awards and Banquet night, best student paper awards luncheon, and industrial exhibitions.
For more information: http://www.ieee.ca/ccece10/index_en.php
All IEEE Conferences in Canada

Find information about these and all IEEE Conferences in Canada here.

Many IEEE Canada sections maintain their own listings of upcoming events:
&nbsp
I look forward to receiving news/article(s) from your sections and/or yours or other IEEE colleagues' achievements for the newsletter. Please forward any such correspondence by the 20th of the month to the Editor at
newsletter@ieee.ca
&nbsp
&nbsp
&nbsp
&nbsp
&nbsp
&nbsp